This is the first of the run throughs of manifestos that I am collating for the average Joe. As always I will do so by giving as much background information as possible without being clunky. I want to give you guys a fair chance at making your own minds up. Also I will rate the manifesto, this is marked out of a few points. Fresh original ideas, practicality and realistic pledges, being financially viable and finally whether they make sense! I'll try not to be too boring and overbearing.
In the interest of being neutral and as impartial as possible (I will try but I will call out bullshit) I decided to start with the Lib Dems manifesto. What I expect is some good social policies, maybe unrealistic and non economically sound proposals and lots of 'progressive' policies for the virtue signaling brigade. That being said we shall see what they have in store.
First up is the obvious. STOP BREXIT. It does exactly what it says on the tin. Whilst at least they have the bollocks to be openly Remain and actually have a stand point (just look at the shambles from Labour flip flopping trying to gain Leave and Remain voters); they're going against the biggest democratic mandate in this country's history. If they were to get in (unlikely) then it would be a big kick in the dick for democracy and ordinary voters up and down the country. It would cause a big disaffection with politics and is uncertain what lengths the public would go to, to reassert themselves over the 'ruling class'. This will win them the most votes but at the very heart of it, is a minority stand point and will more than likely just split the Labour vote. They say they will use the £50bn to go into public services and tackling inequality. Big blanket term and doesn't actually explain how they will tackle it and how they will funnel the resources to fight this inequality. So not only financially vague but wholly irresponsible. Bad shout. Also I have a hard time believing this, when I still remember Nick Clegg being one of the only leaders wanting the referendum in the first place. As usual Lib Dems willing to whore themselves out to get any semblance of power/votes.
Now we got Brexit out of the way we can get onto the economy, as i'm sure you're sick of hearing about Brexit! Especially as it's other key policies that shape a government and who actually gets things done.
Equal opportunities between cities.
The good points: They promise to continue with the Northern Powerhouse and the Midlands Engine, so funding to these areas will continue, which I think is brilliant. For us to continue to grow as a country, we can't just rely on the financial centre in the South East. Whilst it's a great economic hub and creates enormous wealth for the country, I think that it's only fair we use that wealth to pull up our brethren in the north. Investment into some big northern cities would be advantageous to us all, eventually I believe we'll start to see 'clean cities' completely run on renewable energy. Slick, clean, classy modern cities is what we should expect from the future. Not that it will happen but we can dream, eh?
The bad point: You can't please everyone. If you were to invest in Manchester and Birmingham, then Leeds and Newcastle would get jealous and possibly feel left behind. It's a balancing act but a step in the right direction.
They plan to incorporate the British Business Bank more into the economy to help with small and medium sized businesses. Good point: They say they'll work with normal banks to help as well. Encouraging small businesses is great as they make up a large part of the sector and creates aspirations for the normal person to one day own their own business.
Bad point: No one can trust the banks, they're in it for themselves and will surely be out to make lots of money out of people. The only issue with pushing for lots of small and medium sized businesses is you can over saturate the market. Not only this but you can see irresponsible lending from the banks to people they know can't pay it back. It could be businesses built on good ideas but not a solid enough business plan, leading to failure and loss of money. Yet again it's trying to find a balance between responsible lending and pushing for a thriving small business ethos.
Upgrading the tourism sector and creating a new department in government to reflect this is a bad point, no good points. It's using up money to create another level of bureaucracy we don't need but will ultimately end up paying for. Whilst it's good they're trying to support areas that depend on tourism for their income, we would end up paying more for someone (Minister for Tourism) that doesn't need to be there and all their staff and expenses, than actually trying to help out the tourism sector! Think i'll pass.
House building targets are yet again a necessary evil that will never be met. I understand all major parties have to put it in there but we all know that there's not much that can be done to get these houses built. We shouldn't have to give up green belt land. This country is too densely populated as it is and we shouldn't ruin the beauty of this country to try and prop up an unsustainable population. If you're lucky enough to live in the countryside then you shouldn't have to be concreted over. It's the only irony of these parties that scream about the 'climate emergency' but want to wipe out nice green areas to accommodate a rising population. Let's try to steer away from who is encompassed in that term population for now, otherwise I will turn wildly off topic as usual!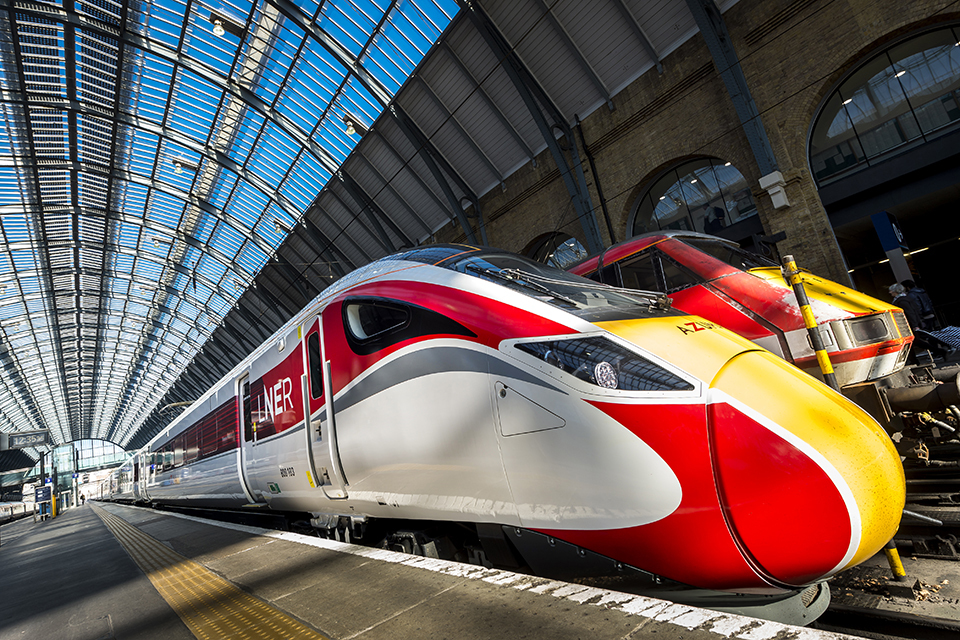 Investment in public transport – Good point: Public transport has been slightly neglected and it would be good to see any increase in spending for this sector. They have also said they want to make all trains ultra low emissions by 2035 (electric or hydrogen) which is commendable.
Bad point: They want to continue with HS2. Which was a good idea but is impractical, impossible to implement and is rising in costs by the day. Needs chopping. Also whilst I think it's great to make the trains electric or hydrogen by 2035, it doesn't say how much this will cost or how they will pay for it! My thoughts are, it will be a huge cost and would more than likely come out of an excessive borrowing budget, fiscally unsound.
Rolling out fibre optic broadband across the UK is unrealistic and costly. If you want it then pay for it, I have to and so should you. I understand they want to connect rural areas but BT are already rolling out superfast broadband across the UK already and it only effects their customers not the taxpayer. Yes they're doing it in stages and it seems like an eternity (I had to wait 5 years for it to come to my area, suffering with excruciatingly slow broadband in the meantime) but we just have to be patient. We want too much given to us on a plate nowadays. I won't mince my words, the internet is not a basic human right. I hate using the term but there are places around the world without the internet or even worse censored internet and surveilled upon. There are more important things to focus our energy and money on. Next.
Taxation – Good points: None.
Bad points: Yet again they plan to go after the giant corporations. This plan will not work. They will simply relocate out of the country which we don't want. Could you imagine a mass exodus of all the big companies to our main competitors in Europe, absolute disasterclass. They want to increase corporation tax to 20% which was lowered (to 17%) by the Tories to encourage business and create wealth, because hey money doesn't grow on trees! They also want HMRC to employ more staff to go after the big businesses but when the big businesses leave, they will turn onto the normal taxpayer to fund all these policies and they will have a bigger workforce to chase normal people down. Not a good time for PAYE workers who do their own tax returns or small business owners, the people they're trying to 'help out'.
Promoting wellbeing – Good points: This is a subject close to my heart so I back this. Although the way in which they're going about it is typically political. Enter stage left, the new Minister for Wellbeing. Another unnecessary post created for the pure purpose of presenting to parliament every year on main measures of wellbeing and how government policies effect them. They could have done without this, however this post could be used as the new head of Mental Health services, not likely though so would be under bad points but i'll keep it in good for now as it is very important. They also want to increase "access to high-quality mental health and other health services" which is good but they don't explain how they will pay for it again.
Bad points: "Introduce wellbeing impact assessments for all government policies." Says it all really. We won't make the big decisions for the country that need to happen because they may negatively impact Dawn from Doncaster. When you make decisions at the top level there are always going to be winners and losers, you can't please everybody.
I now move onto Education and skills.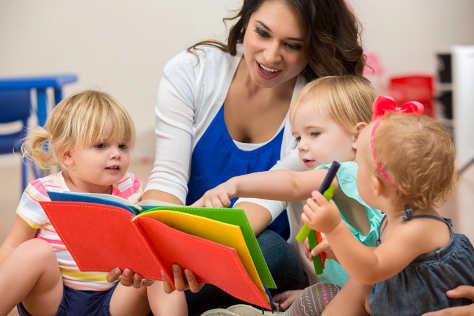 Free childcare for 2-4 year olds and 9 month-2 year old 35 hours a week, 48 weeks a year free. Good points: Childcare is a huge issue in this country and this does take good steps towards addressing it. Me and my wife are going through this right now, as she's just about getting ready to go back to work and it's almost not worth her going back due to the astronomical costs. More help is needed from the government and they should be doing more to help families. There are areas that need serious shake ups, this is one of them.
Bad points: Yet again, giving away free things without accounting for the cost of it. That will cost a hell of a lot of money and there is only so much you can tax people to pay for things. The other side of the coin are the type of people that don't have kids who i've heard before saying things like 'if you can't afford kids don't have them' or 'I don't want to pay for somebody else's kids'. I feel these statements are unhelpful, as you do need to replenish the population so that we can grow the economy in the future and it saves you having to import labour and dilute the native population, which is unneeded and easily combatted by encouraging our own people to have children. This being said, people have the right to not want to pay for other's children, if they've made the choice not to have them and their right should be protected.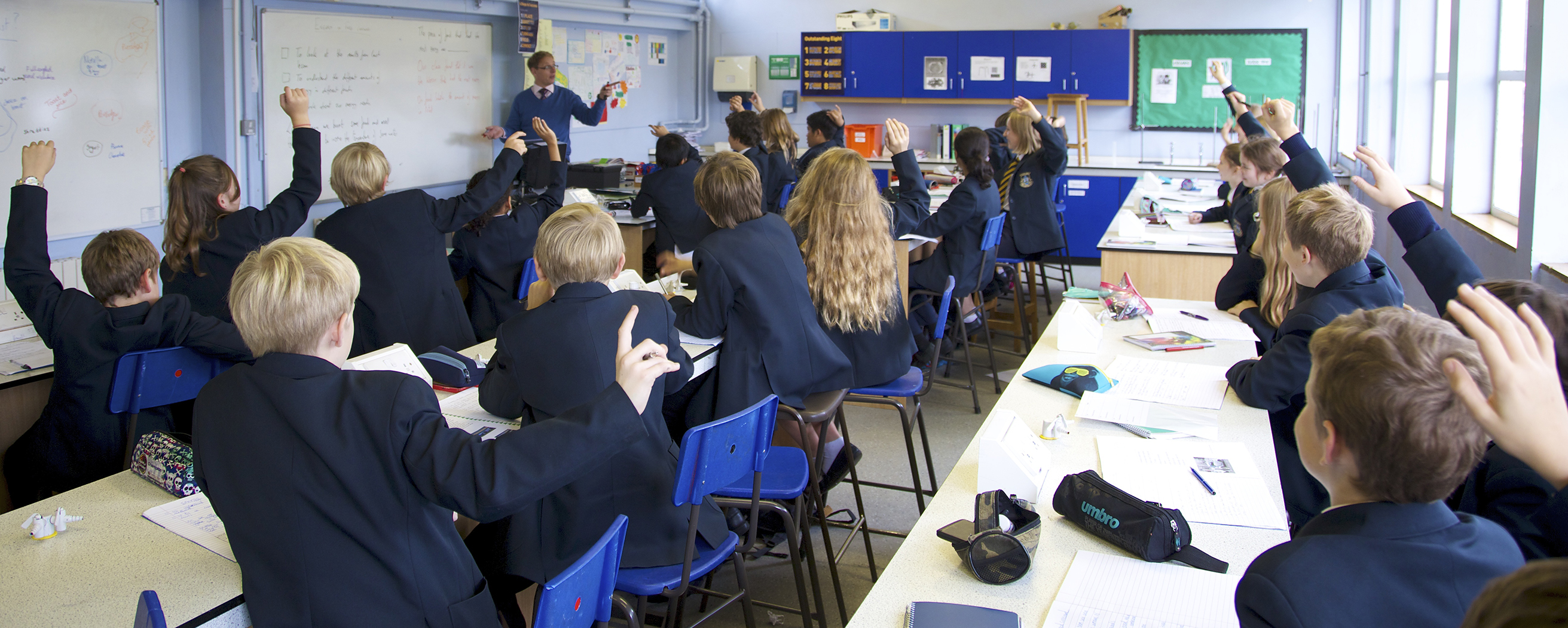 Reverse cuts to school funding, allowing schools to employ an extra 20,000 teachers and reduce class sizes, restoring them to 2015 levels per pupil with an emergency cash injection. Good points: More teachers addresses the major problems we have in the teaching profession at present. I have put on here previously about the dwindling numbers of teaching staff, mainly down to the fact they can get paid better elsewhere for a less demanding job. Reducing class sizes increases the quality of learning for children and lessens the burden on teachers who have to usually contend with teaching a class of 30-35 children. It will also help especially in under funded inner city schools who need the cash injection to help with social mobility.
Bad point: It's becoming boring but it's not costed, however I will let this one slide as i'm sure everyone would be happier paying a tiny bit extra tax to fund this, as it is at crisis point and we can't let down the next generation. I'm in agreement with this policy.
Introduce a 'curriculum for life', in all state-funded schools. This will include Personal, Social and Health Education, financial literacy, environmental awareness, first aid and emergency lifesaving skills, mental health education, citizenship and age-appropriate Relationships and Sex Education (RSE). Teaching about sexual consent, LGBT+ relationships, and issues surrounding explicit images and content will be included in RSE. Good points: Introducing financial literacy to the curriculum is a good step as it's one thing that you actually need in life and are never taught! First aid and emergency life saving skills is also a nice touch, as it is a good thing to have skills wise and could spark an interest in caring for people or even lead to joining the NHS which we should encourage; as we shouldn't have to rely on foreign workers to prop it up post Brexit. We will need to find the workers from somewhere, so recruiting from our own stock is the sensible option. Mental health education is a good step in making people aware of the issues we all face at some point in our lives. It can also help young people recognise the signs before they take hold which could potentially save lives.
Bad points: Environmental awareness is a tough one. If it is educational then great. If they try to push an agenda which you fear that the liberal leaning teaching profession would, then this could become one of those terrible ways of pushing unbalanced views on our children and they should be able to make their own mind up about this subject. Not have a certain version rammed down their throats. Age appropriate relationships and Sex education is another one i'm weary of under a Liberal administration. You fear they will push a weird progressive agenda onto impressionable kids and mess them up. It's all age relative, if you're teaching them when they're say 15 years old about what to expect and what to watch out for (e.g older partners, grooming, etc…) then fine. If they're 12 years old and they're pushing to tell them having sex with one of these pansexual self identifying nutjobs then it's wrong. You could warp the perceptions of an innocent child and potentially wreck their entire sexual life based on shaky foundations fed by a progressive fad of indecisive attention seekers. Which leads nicely onto LGBT+ relationships. The fact they added the + onto the end tells me it's wrong, all wrong. There's nothing wrong with being gay, that should be touched upon in the standard sex education, obviously not in excessive detail. But to push across these views of Trans people to younger people is yet again dangerous. A lot of Trans people are mentally unstable and suffering from mental health issues that are not properly diagnosed and the fact it's been thrust into the limelight and you hear these horror stories of parents pushing their own kids to transition into the opposite sex is abhorrent, it's child abuse, pure and simple. If you accept this is normal and condone these actions, then you can't be trusted to teach this subject to kids. End of.
Oppose any future expansion of grammar schools and devolve all capital funding for new school spaces to local authorities. Good points: They probably see it as 'the same education' for all, which is a nice idea to have but is unrealistic. By mixing all abilities you risk dumbing down the ultra clever ones, why sacrifice ones at a higher level for the benefit of a few slightly slower children? It's the same reason you get put into 'sets' when it becomes serious (e.g GCSE's).
Bad points: Opposing grammar schools has never made sense to me, ever since I learnt what they were. They increase the opportunities of kids that might not usually have the opportunity to have access to such a quality education. It increases social mobility exponentially and makes them aspire to be better than they normally would be. It also rewards being the best, the smartest and getting there by yourself. The only thing that could be changed, should be the stress surrounding the SATs test to prove you can get into these grammar schools. Kids shouldn't be pushed by their parents to get in, the tests should be changed and there should be no indication the test is coming, also the normal grades should be taken into account of admission to grammar schools, as some children don't perform well in one off situations.
Raise the starting salary for teachers to £30,000 and increase all teachers' pay by at least three per cent per year throughout the parliament. Good point: I bought it up earlier, this would solve the issue of teachers leaving for better paid jobs, keeping good people with the skills needed to do the job. I'm behind giving teachers more.
Bad points: None really. Public services have needed a wage increase for a while.
Challenge gender stereotyping and early sexualisation, working with schools to promote positive body image and break down outdated perceptions of gender appropriateness of particular academic subjects. Good points: Positive body image is important to push, so many issues with self esteem are embedded in body image from an early age, kids can be mean and damaging to each other. In pushing this, you can free the child's mind and push them to reach their potential unhindered by poor self esteem and confidence issues.
Bad points: Stop. You need help. Gender appropriation is a myth. Men and women can do anything they want today. We've had two female Prime Ministers now (no need to point out they're both Tories, but I will, just for balance.) there is no ceiling, that is the very top. The only issue now is paying them the same amount as blokes for the same job. The only time I would disagree, is if they're not as competent and vice versa, a woman should get paid more in bonuses if she's outperforming her male colleague and is more effective in her role. New age feminists are pushing it too far, this is a fact not an opinion.
Reinstate maintenance grants for the poorest students, ensuring that living costs are not a barrier to disadvantaged young people studying at university. Good points: I received EMA when I was in sixth form, it was good and not too much money (think it was £30 a week) it really helped paying for public transport and things I needed for sixth form. As long as they don't go silly and give them loads of money when they're fiscally irresponsible, then i'm all for it.
Bad points: Can't think of one.
I will move onto Health & Social care now.
Raise £7 billion a year additional revenue which will be ring-fenced to be spent only on NHS and social care services. This revenue will be generated from a 1p rise on the basic, higher and additional rates of Income Tax (this revenue will be neither levied nor spent in Scotland.) Good points: I think we can all agree this is okay and needed, from any party.
Bad points: None. They've actually costed a policy, hurrah. I jest.
Introduce a statutory independent budget monitoring body for health and care, similar to the Office for Budget Responsibility. This would report every three years on how much money the system needs to deliver safe and sustainable treatment and care, and how much is needed to meet the costs of projected increases in demand and any new initiatives – to ensure any changes in services are properly costed and affordable. Good points: None.
Bad points: Paying more people to tell you we need more money is counter productive and lazy. The government should have fiscal responsibility of the NHS and that shouldn't change. You're never going to have enough money to properly run the NHS, this does not help. Ridiculous policy.
Support the creation of a new Professional Body for Care Workers, to promote clear career pathways with ongoing training and development, and improved pay structures. Good points: Improving pay should encourage more workers, which we desperately need. Giving them the training they need to perform their duties is a good step to ensuring the right people are in the right role. Totally onboard.
Bad points: None.
There is a lot of noise but no real cutting edge policies concerning the NHS so I have skipped a fair amount, mainly for your benefit! Now onto Freedom, Rights and Equality.
Introduce an 'X' gender option on passports and extend equality law to cover gender identity and expression. Good points: None as proved in court not long ago.
Bad points: I think this matter is more to do with tracing people in and out of the country and becomes a matter more of national security, which should be paramount over what some perceive as their personal right. It is a sensible step by the government to fight this as it has gone on far enough. This movement are just trying to create more issues and is trying to frustrate the normal procedures in place that are there to safeguard us. I can't take anymore of this attention seeking madness. Give them an inch and they'll take a mile, there's no escaping your past. You were born a man/woman, if you decide you want to change then good for you but you can't change the fact you were born a specific way and by extension try to rewrite history by projecting your fantasy onto others; It could also be used as a way for someone to go off the radar, there would be untold issues of trying to track people whose identity suddenly stops as they change not only their gender but their name. They could leave the country as Mark Johnson, have a sex change, come back and then apply for a passport as Mary Johnson without anyone knowing. What if he'd committed a crime, he gets off scott free. Although I expect nothing less from the Liberal Democrats so i'll move on.
Increase statutory paternity leave from the current two weeks up to six weeks and ensure that parental leave is a day-one right, and address continuing inequalities faced by same-sex couples. Good points: Two weeks just isn't enough, I know from experience. Couldn't agree more, yet again more has to be done to sort out the system and how the roles (of fathers especially) have changed. I also think it should be staggered so that you can enjoy different stages of your babies development.
Bad points: None as it doesn't need to be costed, due to it being paid for by the employer and god knows we all deserve more from them!
Provide safe and legal routes to sanctuary in the UK by resettling 10,000 vulnerable refugees each year and a further 10,000 unaccompanied refugee children from elsewhere in Europe over the next ten years, and expanding family reunion rights. Good points: None.
Bad points: There are many. Let's start with the numbers. It's excessive, it should all be done on a case by case basis. Refugee is a dirty word now, as it has been abused and distorted from it's true definition. A real refugee now would be say for example, British passport holders in Hong Kong. They're quite literally being beaten and locked up by the Chinese imposed regime. They're political refugees that we have technically signed up to protect just over 20 years ago (1997). I don't buy the whole refugee from the middle east thing anymore. They quite literally have to pass through dozens of safe countries to get here and try to gain asylum. That isn't a refugee, that is an economic migrant. We have enough of those, get in line and fill out the necessary paperwork like EVERYBODY ELSE. We need to focus on migrants from all over the world and make it a fair playing field. Get the very best and brightest, it's a privilege to come to this country, not a right. A refugee is someone fleeing war and is displaced and can no longer return due to fear of their safety. Why not go next door to Saudi Arabia, a very wealthy country and not too far from your home, meaning when you repatriate (which all refugees should) it isn't a huge journey for you. Or go north to Russia one of the top three richest countries in the world. No that's right, you'll travel to gullible European countries trying to do the right thing to show they're caring, as they're too scared to be called racist. Sick of it.
Stop Brexit and save EU freedom of movement. This is getting comical now. Good points: None.
Bad points: You will still be able to freely travel throughout Europe. You just have to produce your passport at the border, much like everyone used to before the EU. Personally looking forward to getting lots of stamps in my passport to show where i've visited. How do you think American or Australian backpackers travel Europe? By law you are allowed 90 days free travel throughout the Schengen area and we will be entitled to the same rights. 90 days. Nearly three months. If you're going to travel for more than three months, then you might need visas but if you're planning a trip of that magnitude, then applying for visas is probably not going to be much different from planning a trip to the US or Asia? People are just lazy, there I said it. All this information is readily available. Please don't buy into these scare stories, this is just another ploy from people with vested interests trying to make you believe things are changing and people don't like change, so it must be bad right? For the love of god, just do some research.
Give 16- and 17-year olds the right to vote in elections and referendums. Good points: Yet again none.
Bad points: I do really wonder if they were on drugs when making some of these policies. I'll break it down like this. We don't trust people to legally drink until they're 18 as they can't be trusted. But they're willing to let them have a say in changing the country based on people offering them free things. They're literally deluded. You can't even go to prison until you're 18, you're not even legally an adult. That's where the line must be drawn. Just because you can change something, doesn't mean you should. It's another example of being patient, we expect instant gratification due to the advancement of technology and we want everything right here right now. This can't be applied to voting, a certain degree of responsibility and thought is needed when making a choice that will effect the entire country for the next five years. Also by extension referendums! Jesus, don't even get me started.
Extend the right to full participation in civic life, including the ability to stand for office or vote in UK referendums, Local Elections and General Elections, to all EU citizens who have lived in the UK for five years or more. Good points: None.
Bad points: This is irresponsible and unnecessary. You should only be allowed to stand for office and vote if you were born here. Before you think this is biased and 'narrow minded', my wife is an EU citizen and she agrees. She can still vote in Sweden and that is the way it should be. She's a Swedish citizen and reserves the right to influence change in her own native land. The same should apply here. They're basically trying to import votes, which is undemocratic and it stinks.
This last section is called Better Politics. I'm trying my hardest to stay focussed and unbiased but it's oh so very hard.
Reform the House of Lords with a proper democratic mandate. Good points: The House of Lords is long overdue a reformation. They have proved this in the frustration of Brexit. There is no longer a reason they shouldn't be an elected body. I think it should be split into industries, those that have served at the very top of their professions for a long time and are honoured by the Queen, should then be put forward for the public vote. Say for example you have top scientists honoured. You had a top physicist, chemist, biologist etc… They would be in the category of science, there would be a certain amount of seats reserved for this industry. You would then vote on the ones put forward. Same would apply for business, technology, sport, education, economy, etc…a broad range. We would then have actual law makers who have incredible experience in their field. I also think they should limit the amount of ex-politicians allowed in the chamber, as they usually get put in the Lords after being law makers for a certain amount of time or serving in a government. Due to the Commons having far greater powers and being able to push certain legislation thorough the Lords without scrutiny, why should they then be able to effect laws in the Lords? It should be decided on the number of votes in the general election and share of the vote. So for example, if the Brexit party got 8% of the vote but no seats, they'd be entitled to a set amount of Lords to be appointed to the chamber. Same would apply for the Greens who consistently get about 3-4% of the public vote and only ever one or none MPs. I think if the leader loses the election which they technically do most of the time, then that leader would be the one put forward to the Lords. Meaning they're not put to waste and would push the losing parties to be more competitive and advance their younger members, meaning fresh young talent gets through quicker rather than parliament being a stuffy old person's game as it is now. It would also be representative, as it would mean the Lords would have high end political figures who commanded a fair amount of votes to be made party leader, would then be able to represent the views of the party in the other chamber. The ruling party would get a fair share too due to their share of the vote, which doesn't always equate to huge amounts of seats. Only difference is their leader would obviously be Prime Minister, so wouldn't be able to sit in the Lords. So maybe the longest serving member who loses their seat in that election would be the highest ranking for the ruling party? There are many avenues to go down but this would be the most fair I think.
Ensure that a new Prime Minister, and their programme for government, must win a confidence vote of MPs. Just had to go through this without good or bad points as I think this is lazy. I think they miss the exact point of a general election here. In fact, this very election was called because it was no longer a majority government, minority governments can't rule as nothing gets done (as we've seen recently).
Legislate to allow all-BAME and all-LGBT+ shortlists. Good points: Still on drugs I see.
Bad points: Shortlists are a very bad idea. Nothing is more demeaning to the people on these lists as they know they're only there due to the colour of their skin or their sexuality. If you want a free and fair society like they say they want, you will let them all get there on their own merit, not a quota set to involve them. Just look at the Tories, they have a Home Secretary and Chancellor who are BAME. You don't need to belittle these people to try and give them a voice, if they're not good enough to get there in the first place, then they shouldn't be there. Just look at Diane Abbott and David Lammy. Look at them. Listen to some of the ridiculous stuff that comes out of their mouths. Proof that just because you are from a different ethnicity, doesn't mean you should be allowed near a position of power.
Expect the BBC both to provide impartial news and information, and to take a leading role in increasing media literacy and educating all generations in tackling the impact of fake news. Good points: They've got to be having a laugh.
Bad points: Everyone knows the BBC are so biased it hurts. They can't hide it and haven't been able to for years. Perfect example was last night's Have I Got News For You. Was laughing a lot more than usual, you know why? Because during election season (the duration of an election campaign) they can't be seen to be influencing the result so have to ridicule and satire everyone equally. I wish I was joking. There was the most amount of Corbyn and Labour bashing I've seen in ages. There was still the tired old Brexit jokes but at least the observational humour wasn't entirely directed at Tories and Trump for once. Whilst it was enjoyable, it was actually quite sad to think that they only did it because they're made too and not because it's funny. That would be true impartiality. In regards to the fake news, yet again looking at people like Andrew Marr, Fiona Bruce and Emily Maitlis you can see their bias in everything they do. The only true unbiased broadcaster is of course Andrew Neil, who goes after everyone equally as hard. The saddest thing about the abuse he gets is people actually try to paint him as biased, yet the one person in a bit of controversy is Boris as he's ducking the interview. Surely then if Andrew was a 'closet Tory' as I've seen him labelled, why would a Tory PM be scared to do an interview with him? You watch all of his interviews and he gives everyone a hard time. Closest thing we have to Paxman. He was also the person who should have taken over Question Time. I don't watch it anymore because it has descended in stature under Fiona's stewardship. Unlike Dimmbleby who fairly put them in their place if they stepped out of line, she just squawks over them.
There is a section about Defence in which they commit to 2% of GDP under NATO rules and accept they need a nuclear deterrent. I didn't feel the need to go into much detail as this has droned on for long enough!
There were a fair amount of good policies which slightly surprised me (maybe i'm going soft in my old age) but as usual the progressive dross shone through and they proved they're still the Lib Dems!
Fresh original ideas: 3.5/5
Practicality and realistic pledges: 2/5
Financially viability: 1/5
Responsible and sensible pledges: 3/5
Total: 9.5 out of 20
It was 'half good'. Unfortunately, that's not good enough to win you an election. Considering they have approached the platform to try and win a 'majority Liberal government' (Jo Swinson's own words), there isn't enough in there to create the sing great enough to get a majority of seats. I do believe that taking the Remain stand point will garner a large section of Labour seats and a large share of their vote, as the only true Remain 'voice' it will probably only equate to about 30-35 seats in reality; due to our outdated First-past-the-post electoral system. It's a massively improved effort and there are some genuinely good ideas in there. They should use this election as a spring board to continue growth, maybe introduce some slightly more conservative policies and edge towards the centre to garner support from Conservative swing voters. That's where their strongest position has been (I believe they won around 50 seats when they last did this). The lasting thing this manifesto has imprinted on me was it's length. It was awfully long and drawn out and would probably turn off your average voter who is not normally interested in politics. I had to condense a huge chunk of the manifesto down and only just managed to keep this entire post down to less than 6000 words. If you decide to do your own research (which I encourage) you will see what I mean and will fall asleep before finishing it.
I hope you found this helpful, interesting and insightful. Next up on the run throughs is Labour. Make a coffee and get comfy, i'm sure things will get a bit off topic! Thank you for reading but yet again I would like to push for you to read the manifestos or at least the summaries before casting your vote. The political landscape HAS changed and it does mean that you might not necessarily be aligned with a party as you once were. Especially if you're a Labour voter. I'll say no more!