It's that time of year again! I've decided to wait for the window to shut before making any predictions this year though.
Arsenal: Top 2 finish – We have actually gone and done it. The shameful side of the fanbase have been baying for Arsene's blood through the whole window and he has given everyone what they want and what every pundit has said over the past ten years. A CB and ST, as we're "a CB and ST away from challenging for the league" even though we have progressively been getting better year on year for the last 3 years! Having bought very shrewdly in Mustafi a regular in the German National team, which is no easy feat. And Lucas Perez who has been dubbed as the Spanish Vardy, who should share the burden of the goals with Giroud who's been so underrated and under appreciated. Also not forgetting Rob Holding who has been pound-for-pound the best signing we've made, considering he's made more clearances, won more aerial duals and made more tackles than the boss man Koscielny! Man City wasted almost £50 million on Stones and we paid £2.5 million on him. Granit Xhaka is a beauty to watch, we have finally replaced Viera in my eyes, the passing, leadership and 'industrial' side of the game all rolled into one, he's also not shy of sticking the boot in, a proper enforcer in the ranks once again. All in all it looks to be an amazing season if you're an Arsenal fan as the fanbase has to unite under the Arsenal banner as Arsene has done exactly what all his critics have been screaming for, if we can crack on and make a proper atmosphere in the Emirates again, we can win something this year. Expect some amazing European nights and a long go at the FA Cup again this year, depth in the squad is sublime.
Bournemouth:Relegation Scrap – Having made the biggest 'coup' of the transfer window by getting the best English Midfielder on loan (Jack Wilshere), they should have an exciting season when he starts to link up with his best mate Afobe, yet I don't think it'll be enough to get them into mid table spots, they'll enjoy their scalps of some of the bigger teams along the way but with the league being so unpredictable with this disgusting amount of money being injected into it, I think things will start to even out as the rich clubs get richer (e.g Man United) and we go back to how it was with people buying the league. If they can get Wilson firing on all cylinders after he had all of last season out then they could surprise a few but the forecast still looks dim.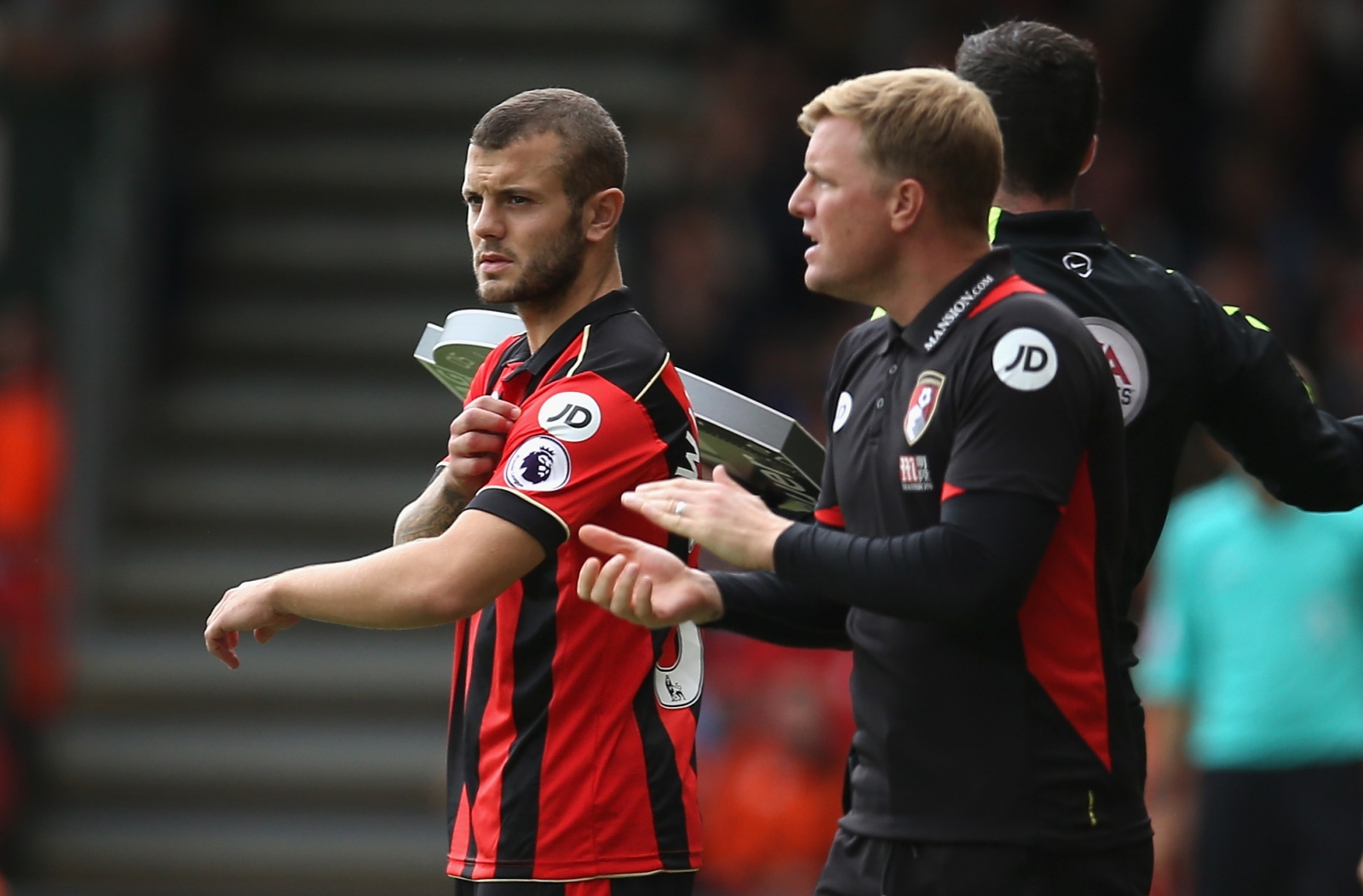 Burnley: Relegation Scrap – Sean Dyche has done an incredible job with Burnley considering they couldn't compete financially with the big boys, they're now enjoying the fruits of their labour after gaining promotion back to the Premier League and get that windfall of funds. They'll still be near the bottom come the end of the year, yet I expect some good home results this season.
Chelsea: 5th – Chelsea have made a good acquisition with Conte and he seems to be coming up with the goods so far. Yet they let themselves down on the last day of the window by buying David Luiz again. Kante will be tested immensely having that clown behind him, I for one am licking my lips in anticipation for Arsenal's trip to Stamford bridge if he is playing as I feel Özil, Sanchez, Ox and Perez\Giroud will tear him a new arsehole. (This article was drafted before our prefect 3-0 display at the Emirates!) Also I feel it's only a matter of time before Costa is sent off for being a cunt, interpret that in whatever way you want, be it spitting, eye gouging, slapping, tripping, shirt pulling, dissent, he will be getting sent off more often and hopefully it will curb that disgusting side of his 'game' if you can call it that. Hazard seems to be back to his best after going on holiday for the whole of last season and will drag the team to Europa League places as they have no European football to hinder them, yet I think the two Manchester clubs and Arsenal are a still a step above them in many respects.
Crystal Palace: 7th\8th – They have addressed their main issue of not having a good enough striker for this league, say what you will of Benteke but when he gets going he's a top goalscorer. Pardew has been around long enough and I think he'll make a significant improvement this season and will scrape through and get a Europa league qualifying round spot, either in the league or through a cup. It'll be good to have another London rival in the top half of the table.
Everton: 7th\8th – I like how Everton is set up at the moment, they have the players, the resources, a good home ground and a cracking manager, I hope this is the season they prove me wrong and go for top 4, yet I still don't see it happening. They're a work in progress and could grow to be a major force in the next few years, however they aren't quite there yet. This season is a building block and I don't expect many to take points away from Goodison Park this year, also another team I think could go far in the Cups.
Hull City: Mid Table obscurity – They've played a blinder the first few games of the season and got robbed of a point when Man United rolled into town, if they could keep it up they'd see themselves in the top half of the table, yet it won't happen. Mike Phelan deserved Manager of the Month in my opinion, for motivating that small squad of lads and coming up with those results in the face of almost not having a fully fit 11 to put out on the field. I also fully expect to meet Hull in the FA Cup for our customary annual fixture!
Leicester City: 9th – They did it, hats off and all that jazz, but another year another season and they will have to contend with a clogged up calendar with European football without their Midfield enforcer Kante to make the difference, no offence but Drinkwater is nowhere near the player he was. Mendy looked good against Arsenal and could come in handy but they will come up against some stiff opposition and take into account they won't be able to keep that tight knit group together like last season as the tinkerman will have to tinker to keep things fresh and you'll start to see a different team. That's why when everyone lost their heads when they won and said it was the greatest achievement, I still believe that Nottingham Forrest and Brian Clough edged it. It all depends what Leicester do in Europe I guess!
Liverpool: 3rd – Well they've been tearing the league up from the start and Klopp is really kicking on with instilling his style of play in the team. They're sublime to watch and have the firepower to play any team in the league out of the park, we lost first game of the season to them in an all action encounter. They also beat Chelsea, the game to watch for will be Man City and Pep. Whilst I expect Arsenal and City to go Top 2, Liverpool will be right behind you can believe that. They don't have European football to hold them back either. I think they'll get 3rd and maybe even a cup!
Man City: Top 2 – Well it's happened, Pep is here and has hit the ground running. He has really pulled the best out of De Bruyne and is really one of the most exciting midfielders to watch in the league. Aguero is STILL the best striker in the league and will crack 25 goals this year. He could fire them all the way to winning the league depending on how Arsenal get on. It will be tight at the top and may even go down to the last game of the season. The only place I see negativity is the defence and Claudio Bravo. He's a good keeper and all but there have been some questionable decisions made, it could impact how they play. At the moment it doesn't matter as they seem to be able to outscore everyone anyway!
Man United: 4th – They've attempted to buy the league this season in a knee-jerk reaction to Pep going to City, they've got that foul human Jose in and spent ridiculous amounts of money on players for the coming season. From what i've seen recently, going on a 3 game losing streak I don't expect great things this season from them. Rooney is finished, the only plus is seeing Zlatan in the League, everyone's favourite Swede. Jose will secure a Champions League spot, you can almost guarantee it, yet they seem to struggle in the Europa League almost as if they've got a superiority complex where the players think they're too good for the competition. Go out and prove us wrong by winning it! They aren't the finished article like their Blue rivals, scousers or the mighty Arsenal so 4th is a realistic finish.
Middlesbrough: Relegation – It's a shame to say it as I was quite happy to see an old 'original' premier League team return (Much like Sheffield Wednesday or Nottingham Forrest) but they look out of their depth and will be scrapping with the likes of Burnley to stay up. I don't think Karanka can be blamed, he's made good signings but it won't come together in time. They'll grab some well earned points come February but I think it will be too late.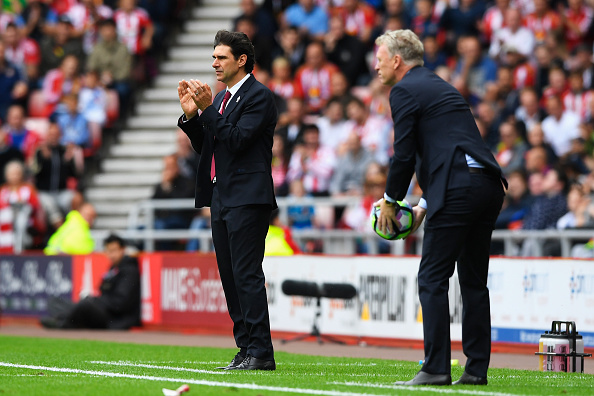 Southampton: Mid Table obscurity – I like Claude Puel and I think Southampton were unlucky not to get a point out of the Arsenal game if i'm honest. I expect them to do okay but with Europa League matches piling up and the managers inexperience in the league will lead to a mid table finish and maybe round of 16 in Europa. A good side that are 2 or 3 players away from challenging for 4th.
Stoke: Staying Up – There is no doubt that Stoke will stay up. They might finish 17th but they will stay up. I was really expecting them to smash teams apart this season but they've fallen flat on their face. I truly do love watching Bojan play. They have a good manager and the squad to compete but getting off to this start can't help in the dressing room and the confidence isn't there. The league is wide open from 7th downwards and some teams are still trying to find their place.
Sunderland: Relegation Scrap – Will they won't they. Will they get going under Moyes, he's got the experience but I don't think he has the right team behind him. Pickford looks to be an exciting young prospect and has almost cemented his place in the starting 11. There will be some tough games ahead and if they haven't got many points on the board by mid November then i'd start to get a bit worried for another 'big' team that can't go down, much like their Tyneside rivals last year.
Swansea: Staying Up – Another club that look alright but won't set the world alight this year. They'll get some goals out of Fernando Llorente as he is a classy finisher but I don't think they have enough to get mid table and aren't bad enough to be fighting for their lives at the bottom. Expect draws, and lots of them.
Spurs: 6th – Now I would be a bit biased but let me have a look at this realistically just for arguments sake. For a start they aren't playing at home this season which is unsettling, even if they're sharing Wembley for European games which is an honour for them. I expect them not to do too badly in their group, they have a good manager and I expect him to push them like last year and they will probably make last 16/round of 32 and finish just outside of top 4 as the big boys return to the fray after being absent last year. I can tell you, this stadium malarkey is no walk in the park.
Watford: Mid Table obscurity – They've had an okay start to the season and Mazzarri isn't a bad manager, they look solid and can get points on the board. They'll be overpowered by the next level of opponents like Everton/Crystal Palace but they'll pick off the weaker teams in the league. They have a nice style of play this year and Deeney is so underrated. However, like I say Mid table at best.
West Brom: Relegation Scrap – Now, I have respect for Tony Pulis and think he's an exceptional manager with the resources he's had at this club and Stoke, but I don't think West Brom scare anyone. They can grind out the draws where needed, but that isn't enough in this open league anymore, he has the experience to keep them up but you do wonder if these are one of the 'big' teams that are ripe for relegation. The league is changing.
West Ham: Mid to Bottom Table (16th) – Another team in transition, attempting a stadium move. They have the players, Payet in particular is World Class and Antonio is having a blinder at the moment, Slaven Bilic turned out to be a hit last year but this year throws up different situations and a new home. They seem to be stuttering but I feel they have just enough to beat off opposition.