So, here we are. Where is it, you may ask we are? We are still in a cloudy patch of history that will be remembered as well as the Phoney War in 1939. Not very well I can tell you. Yet that was the beginning of a journey our country started on. To overcome a dangerous threat and enemy, who at the time seemed to be more powerful, faster and larger than ourselves. I feel we are in a similar predicament at this exact moment in time. We're up against an opponent with vast amounts of money, carries the sway of 27 nations and they have a bit between their teeth. They're led by an ignorant power hungry man with Authoritarian views. They try their hardest to stifle free thinking and opinions that vary from their own. Such narrow mindedness that will eventually be their downfall.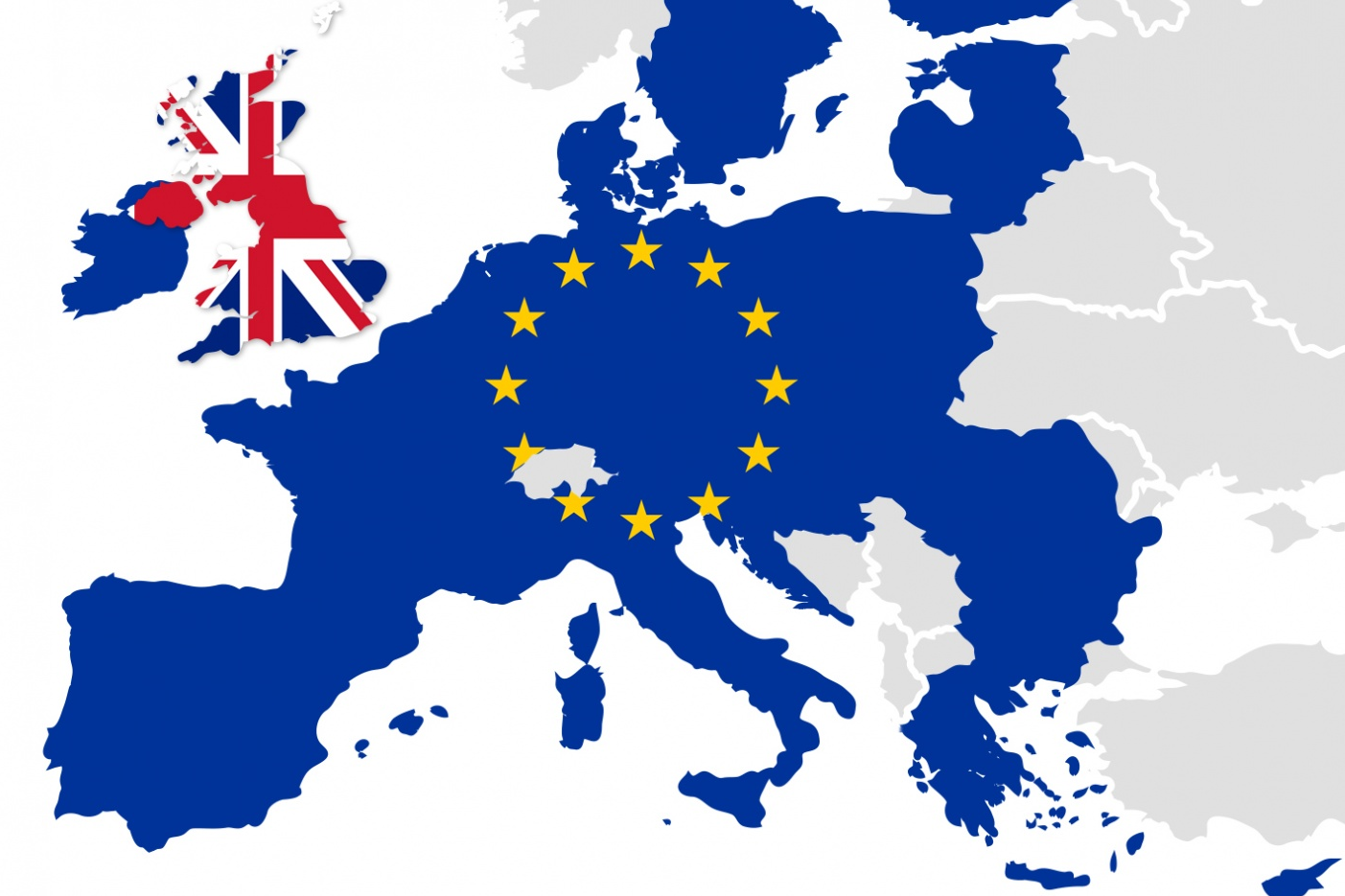 I'm of course talking about that soon to be defeated Supranational Union of European States. Or EU for short… We have created the building blocks for the resistance to EU rule. We have re-ignited the wick of a burnt out, eternal candle that died out in 1975. Self determination was the catalyst. We are the leading light out of the darkness. We give hope to countries that are one their knees, that there is a way out of this. It may not be immediate, much like World War 2 but we can form an alliance to go up against the would be 'Axis Powers'. The first of these will be a France under the leadership of Marine Le Pen. Much like Trump, I don't agree with everything she's put on the table. Yet she has the same vision and end goal. To take on the EU and have a self ruling France. It's a larger task than ours as they're a fully paid up member of the EU, but we will stand with them. There are a whole host of nations outside of the EU that want to do business and are extending olive branches even now. It would also be very advantageous for us to have an ally on mainland Europe outside of the EU, who we can trade freely with and create our own bloc to combat the monopoly of goods & services the EU has over Europe. Two great nations such as ours and France working together to create a new Europe of self rule and opportunity. Great things can be achieved between two giants of Europe who refuse to lay down. We'll see where all the money comes from when we officially leave. That will be left at Germany's door, who will be the final obstacle to overcome.
Of course others will follow us like Spain, Greece, Italy & Portugal, as their chances going out on their own are far greater out of the monetary union that has bankrupted them. The Dutch are certain to follow if Wilders wins this year. Germany will be the toughest nut to crack, purely down to history. We stirred up a feeling of national pride and used the tool of harking back to a bygone era of prosperity and dominance to get where we are now. The danger of sparking the fire of national pride inside every German might be counter productive to our cause, as it's because of them we were stuck with the EU in the first place. They just couldn't be trusted not to keep starting wars in Europe and picking on their neighbour the majority of the time. So between them and France they came up with a Union to end all wars in Europe, by literally taking away the powers of the nation. Basically they were put on the naughty step of world politics, and we paid the price for their poor behaviour. Whilst I sympathise with some nationalistic views myself, there is a huge under current of the extreme views flowing just underneath the surface all across Europe. We could, in the metaphorical sense, let the animal out of the cage by stirring up national pride in Germany to try and destroy the remnants of the EU. What we would be left with would make the journey we're on, a wasted one.
However, the journey whilst it will have some dark and difficult times, twists and turns, trials and tribulations, it is a necessary one. Whether you like it or not we have set off already and there is no looking back. The clock is already ticking down. What we really need is the mental strength and resilience to fight the EU. We need to unify under the banner of the UK. Yet I still see the Remain side, sabotaging and slowing the fight down. We cannot fight a war with enemies inside our own walls. It's time to get onside and fight for our country. In a world of snakes and ladders, it's time to be a mongoose. MPs have a duty to their country, above that of their constituency. Their country voted to leave and now they try to debilitate the Government in adding amendments to the bill, that shouldn't even be in parliament. I keep hearing from voices on the Remain side defending their tactics, that the government doesn't have a mandate to make the decisions and negotiations regarding Brexit. Well I don't know about you but  I seem to remember that they were given a clear majority in the last election and have a mandate to rule the country until the next election. I'm pretty sure that is a mandate the last time I checked. I personally think that they're jealous that they aren't at the negotiating table and that the ones on the Labour side of things are too busy destroying their own party and fighting amongst themselves as they can't create an opposition capable of holding the government to account.
Finally, i'd like to say that even though I didn't agree with the decision to have a PM who was a Remainer, Theresa May has done a good job so far. The rhetoric that has come from her camp has been worthy of recognition. She understands that this is the direction the country has to go in and she'd rather be in control than stand back and complain. I think every single Remainer in this country can learn from her. She's sending out the right message of just getting on with it and not making a hash of it. Now if a leader of a country who doesn't agree with what she has to do, can accept and understand what needs to happen next, then there's no reason the rest of you can't. Even coming out with the notion that hard Brexit is better than no Brexit, she endeared herself to me. It was refreshing and a step in the direction. Remainers need to put their energy and concentration into the future. Formulate a vision of what you want a Post-Brexit UK to look like. Look passed the present and shake off the loss. Quite literally, you win some, you lose some.