So it's time for all of the 'part-time' politicians to crawl out of the woodwork to display their 'superior' opinion, in a field they have suddenly become experts in. That's right you guessed it, it's election time. It's all much of the same. Millennials spouting nonsense about Labour and how they can change the country and stop Brexit. But it's hard to see why? All of the things they fight for, were things that Labour messed up in the first place? They crippled the country and forced us into a recession, or have they forgotten this? Oh wait they were still in school, where frankly there isn't any politics being taught (a major issue) and any political leanings are from Liberal teachers. The thing is, I remember the country under a Labour government. These youngsters sing it's praises, yet all of the major players in the Labour party now try to distance themselves from that era. They wanted to try and take the party away from 'Blairite' or 'Brownite', as ultimately it was dividing the party, not nearly as much as now though. The difference is that under New Labour, they had an identity. Something they massively lack now, as the disconnect between the core labour voters and MPs couldn't be at further ends of the scale. They voted in huge numbers to make Corbyn leader but the party's own MPs could see that his brand of Labour, can't sustain an offensive attack on the Tories. It's too busy licking it's wounds from the civil war that erupted not long ago. The in-fighting that was created by the very people that want to get the party into power.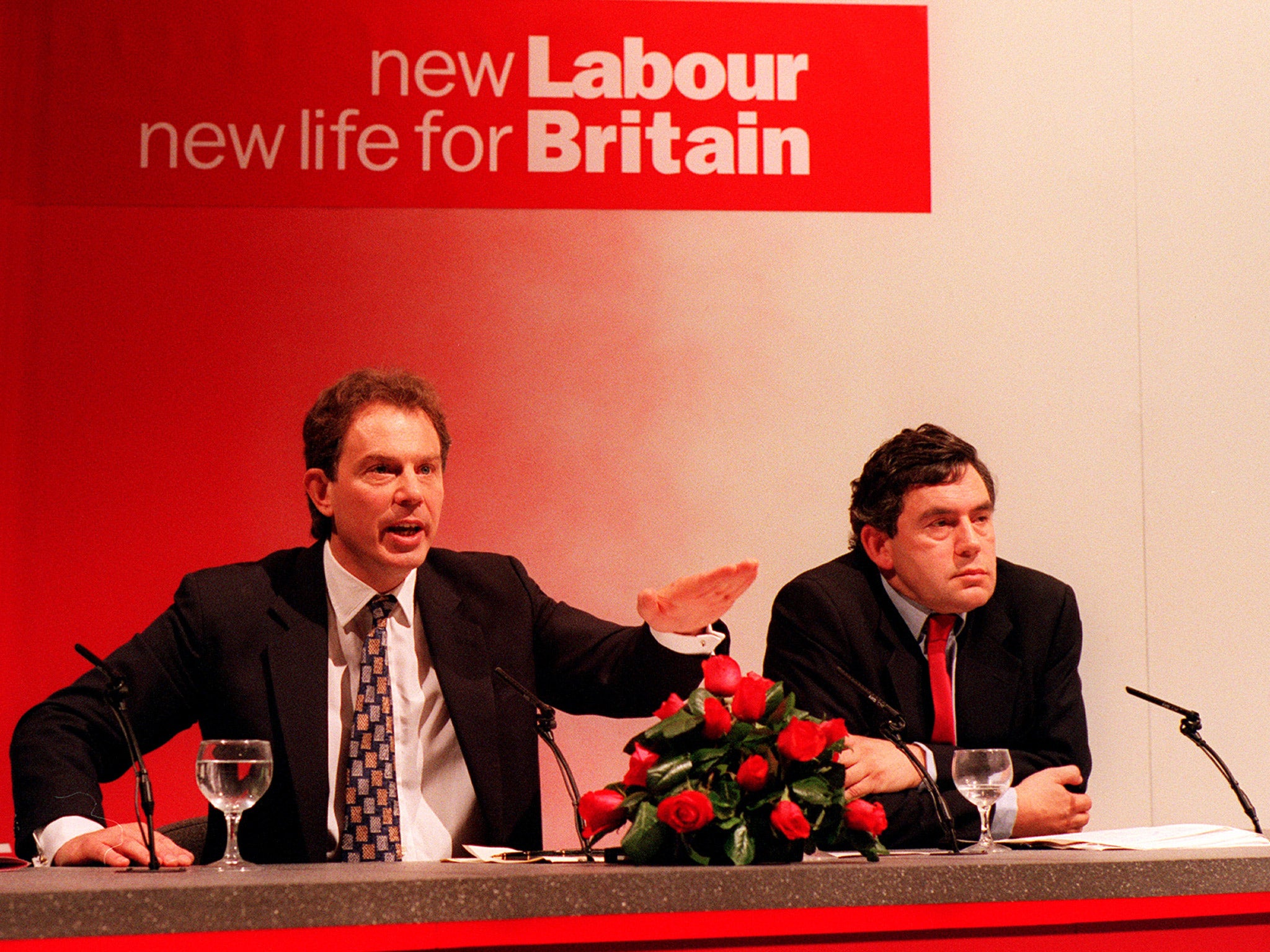 You may think i'm having a dig at Labour here and think this is unfair, yet I will explain the same thing about UKIP. You see it all boils down to one thing, a party is nothing without a leader. Now, Paul Nuttall is a good leader of UKIP, i've always liked him and believed he performs well in the spotlight. Yet the big problem facing UKIP is that he ISN'T Nigel Farage. Love him or hate him, he was a proper leader. When you're a face of a party, you project certain things about the party, a lot of people get behind that and got behind Farage as a result of that. He was the main reason that UKIP got 3.8 million votes in the last general election. He's a skilled orator and performed immensely well in the debates and interviews for the election and before the referendum as well. People endear themselves to strong leaders and are more likely to vote for a strongly principled leader. Now before you liken that statement to Corbyn i'll explain, yes on the one hand he's strongly principled and stands for something but on the other he lacks the real leadership qualities of Farage. He can barely run his party let alone a country, whereas Farage had an iron-like grip of his party and all the ins and outs of it. This is one of the main reasons that Theresa May has opted for the 'strong and stable' slogan.
Onto the Tories, who look set to gain a large majority from this election. I'd be surprised if they didn't as they have the upper hand and the element of surprise. Although, only time will tell if it was a political masterstroke. The timing couldn't have been better, with the 'opposition' if you can call it that, completely in disarray and with no chance or time to come up with a reasonable campaign to fight the Tories with, we expect a wipeout. Yet I don't think it's that clear cut. All of the projections show that Labour are going to get wiped out and that the Tories will amass a majority of the likes of Thatcher, yet these are the same projections that got the referendum wrong and the last general election wrong too. The Tories will win yes, there is no doubt, and yes they will have a stronger majority, however I don't think it will be as big as they hope it will be. There will still be the people that vote Labour because they always have and the added element of youth who seem to be in love with Corbyn for whatever reason, they don't quite have the numbers to bring down the Tories or even get close though. Even with some hashed together coalition with the Lib-Dems or SNP.
I don't even need to take a dig at the Lib-Dems anymore, they do it to themselves. Tim Farron got himself all caught up in the simplest of rules. Don't mix politics and religion. The gay sex is a sin thing is cringeworthy at best. Even though he came out and said it wasn't, the fact that he dodged the questions for literally years, leads you to believe otherwise and if you have created that doubt in the potential voters minds then you have already lost. The only people to successfully mix the two, have done so in baby steps and haven't rammed it down your throat. Blair 'came out' as a Catholic but did so when he already had a grasp of the political landscape and was cemented in power. Theresa May has done the same, she's in power now and had overwhelming support from her MPs in the leadership contest, she's done the whole I pray to god and all that. But that was it, nothing more nothing less.
The SNP are the ones set to lose the most in this election. I think the Scottish Tories will stage a large comeback as the SNP are a massive single issue party and it's wearing a bit thin. Especially as Sturgeon has been told in no uncertain terms that a referendum is definitely not on the cards in the near or distant future. Now they seem like a dog without it's teeth, they will lose a substantial amount of seats. UKIP lost their only MP and without Farage standing have zero chance of getting another elected. They will probably get about 2.5 million votes (myself included) but largely in pockets and with no real power, you might think this is wishful thinking due to the local elections but to be fair local elections are completely different and have no standing in comparison to a proper election. I have to admit, I didn't even vote in the local elections (partly due to not having time) but I don't think I would have done anyway. The reason i'm still voting UKIP in the GE is due to the MP that stands in my constituency Sir Paul Beresford. His voting record is poor with plenty of absences, he was part of the expenses scandal by claiming his dental practice as his second home and getting 3/4 of his running costs paid for by the taxpayer, claimed to be eurosceptic but voted to remain and is just an all round dick. Okay so mine is an isolated (but valid) reason for voting UKIP, but I still think their presence is needed. If the Tories get too much of a majority there is the slight chance that we get a softer brexit which we definitely don't want. I would like to see one UKIP MP so that there is a voice of the true leavers in the house, as I think that massive backsliding could begin to creep through as the house would be full of yes men (and women) who follow the PM on everything. Especially if she tries to take the easy route out and makes a shit deal with the EU, I still firmly stand by the notion of a hard brexit being better than a watered down deal.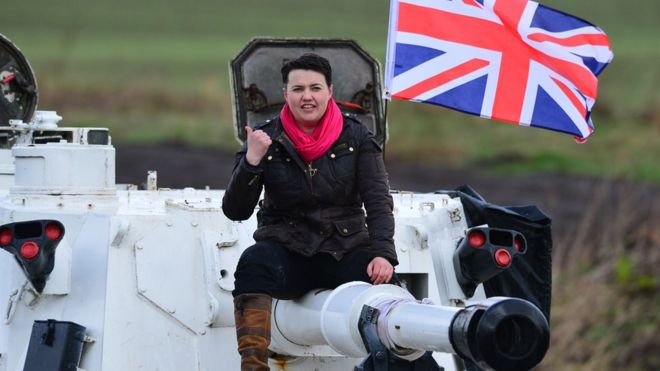 That is Theresa May's downfall and the only chink in her armour. The fact that she flipflopped from Remain to Leave. Some calling it pandering to the masses but she needs to keep in mind what is best for the country for a long time to come, rather than point scoring and political posturing. There are simple red lines that can't be crossed, no money will be paid to the EU upon exit (apart from money already set aside for schemes we have supported and voted on), no free movement of people (apart from the border in Northern Ireland and fast tracked visas), reinstate our territorial waters and fishing grounds. If the EU won't let go of these then hard brexit is the only option for this country. This was one of the main reasons that she called an election in the first place, so that she could have full autonomy on proceedings and negotiations. I think that people are taking this election out of context and actually think it's to do with policies, which it really isn't, as most pledges as you know go out of the window when somebody is in power. I'll run through a list of key points from each party to try and give a better more impartial scope of what's on offer in this election, however I shall write a more comprehensive list when all the manifestos have been released.
Tories
Pros: Scraping of ECHR & ECJ and reclaim the power for our courts, the re-introduction of grammar schools, no increase in VAT, bringing back fox hunting is both a pro and con, investment in businesses will sky rocket after brexit which is usually good for wealth creation which Tories are good at, increase in living wage.
Cons: NHS spending/staffing/pay structures are constantly under fire no matter who is in power, Education system is facing a massive blackhole funding and staffing wise, continued degradation of citizens privacy rights, bringing back fox hunting (animal rights activists won't like this), continued excessive spending in regards to foreign aid.
Labour
Pros: Capping of household energy bills, tuition fees abolished, pay cap for NHS workers scrapped, unpaid internships scrapped (pro and con), employers stopped from only recruiting overseas, increase in living wage, no raising in income tax (earners below £80k), rent capped to rate of inflation, keep defence spending at 2% of GDP, ban fracking (pro and con).
Cons: Ban fracking (if proved safe and not in a greenbelt area could benefit the country), soft deals on brexit and no hard brexit option, no scrapping of ECHR or EU law, increased borrowing to pay for the NHS, creation of NHS excellence (a regulator that is paid for from tax payers money), unpaid internships scrapped (might dissuade big businesses from giving graduates a 'foot in the door'), excessive hounding of big companies to pay more tax might force them elsewhere which is unwise post-brexit, unobtainable house building targets and more borrowed money to pay for it, lowering the voting age to 16, they say they'll renew trident but he's shown his support against renewal, unobtainable increase in police officer numbers (as seen from Diane Abbott).
There's no point in listing all of the parties at the moment as I said i'd do a full analysis when the manifestos are officially released. That's a basic snapshot of what will be picked up on in the papers, debates and interviews over the coming weeks. I try my best to stay impartial when I list facts and will continue to do so, as I have shown in my previous posts that I don't feel I can persuade anyone anyway and would rather you come to you your own conclusions, this is no different. I respect that we live in a democracy and that we should have an open playing field in regards to politics, it may be a mismatch in regards to Labour but it should be an open debate with no shutdowns. This is an occurring theme from the left that I despise and I personally call on them to have a rational debate this time, because every time you shout 'racist' or 'fascist' you're giving the Tories one more voter at a time. It's like having a fight and punching yourself in the face, it's time to grow up and argue your point like an adult. I will as always, be here waiting for you.
Thanks for reading!